Revive your well-being with our tailored health solutions.
Serving the vibrant community of Rochester, MN with personalized care.
Constant low energy, feeling out of balance or under the weather can be tough, but you're not alone. Our dedicated team of professionals is ready to walk this path with you, bringing expertise in IV Vitamin Infusions, Injections, and Hydration to restore your vitality.
OUR SERVICES
Experience the difference with us
Specializing in overall health and wellness through IV infusion therapy
local_drink
HYDRATE
We use the latest technology in IV hydration with vitamin and mineral therapies to provide first-class patient experiences.
thumb_up
SKILLED PRACTIONERS
Our nurses and paramedics are highly-skilled health care professionals who are committed to patient safety and high-quality service.
place
CONVENIENT
Bringing the benefits of intravenous hydration therapy to wherever you are, at a time that best fits into your busy lifestyle.
local_hospital
RELATIONSHIP FOCUSED
We are invested in developing a personal connection with each and every one of our patients.
Struggling with your health and seeking solutions?
Booking an appointment with us can be your next step towards wellness
Our business specializes in IV Infusions, Injections, and Hydration meaning you're in very capable hands. Our experienced team of medically trained and licensed professionals is dedicated to providing top-notch healthcare services tailored to your unique needs. By choosing Driftless Hydration, you're choosing a partner who will work tirelessly to help you achieve better health.
Meet The Owners
Dedicated, experienced, and eager to help, meet Erin and Mike Buss.
Erin, a Registered Nurse with over nine years of experience, and Mike, a Nationally Registered Paramedic working over a decade in his field, form the backbone of Driftless Hydration. With backgrounds spanning from intensive care to air and ground ambulance services, they bring a wealth of knowledge and dedication to our office. At Driftless Hydration, they stand ready to provide high-quality IV Infusion, Injection, and Hydration services.
We take you from dealing with fatigue, pain,
& feeling unwell to living your best life.
This is our simple, user-friendly process.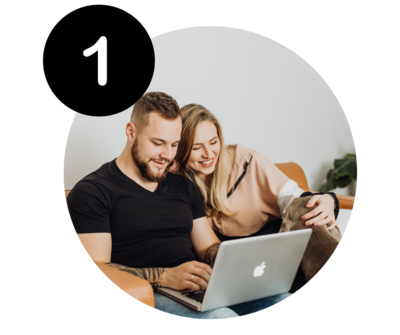 Book An Appointment
Schedule an appointment with one of our amazing team members so we can get to know you and understand your needs.
Get Custom Infusion or Injection Therapy
Work with our providers to develop a plan tailored to you; including a 1:1 telehealth consult with one of our physicians on your first visit. ($25 fee, on first visit only for Good Faith Exam)
Start Feeling Amazing
Embrace the improved symptoms and gain confidence on your wellness journey! Many clients report feeling better before they leave.
Episode 278: Mike and Erin Buss of Driftless Hydration
Rochester Rising Podcast
Collider is passionate about sharing the stories of Rochester entrepreneurs and small business owners! Today on the podcast we chat with Mike and Erin Buss about their IV hydration and vitamin/mineral therapies business, Driftless Hydration.
If you find value in this podcast, please consider donating and lending support to Collider's efforts to share the stories of Rochester entrepreneurs and inspire others on their journey.
Discover Wellness Today
Book an appointment with Driftless Hydration for comprehensive care that supports your health and wellness
BOOK NOW